IBC impacts Mistika'09 thanks to its qualities to work in 3D and network
Balance excepcional de Sgo en IBC'09 con la venta de tres sistemas de post producción Mistika a On Sight de Londres y a Bird Studios, situada en el Soho. Pixelution, el distribuidor de Sgo para UK, ha confirmado también la venta de un equipo a PostHouse.com, compañía situada en Oriente Medio.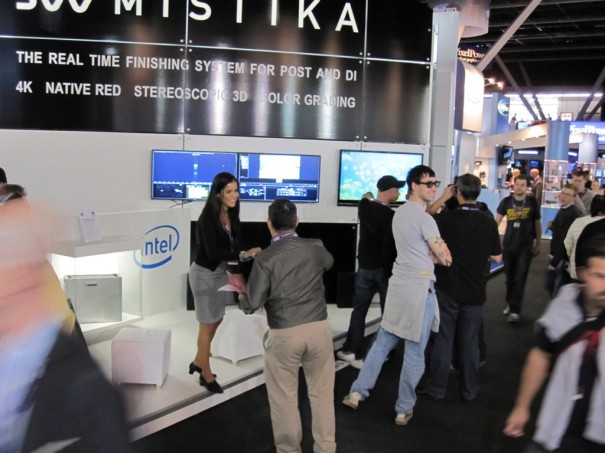 Los nuevos desarrollos, que incluyen el aumento de interés en estereoscopía 3D, han colocado a Mistika en el punto de mira para la post producción en compañías que buscan invertir en una herramienta que proporcione excelencia para la creatividad en tiempo real. Las opiniones de los asistentes, que incluyen figuras senior claves en la industria, han señalado que Mistika es, con diferencia, el sistema más potente de la industria, especialmente atendiendo a sus características en estereoscopía 3D. Jon Lee, Director Técnico de Brighton TV, quien ha instalado Mistika recientemente, ha comentado que, Mistika es sin lugar a dudas la máquina más potente en el mercado en términos de corrección de color, composición y transferencia de doble señal para post producción estereoscópica".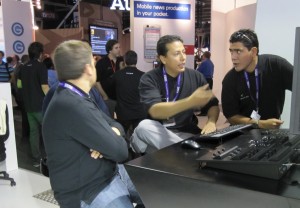 El equipo de Sgo ha trabajado para ofrecer una experiencia profesional memorable a los visitantes del stand. El director de marketing, Rafael Hernández, en conjunto con su equipo, supervisó todo el proyecto de principio a fin alcanzando resultados tangibles con un stand atractivo e impresionante. El nombramiento de Geoff Mills anteriormente este año como director de Sgo UK, contribuyó tambien significativamente al éxito de la compañía y al aumento de su fama en el terreno de la post producción en el Reino Unido.
Mistika trabaja con estaciones Z800 de HP equipadas con procesadores Intel, tarjetas de video profesionales DVS Centaurus, arrays integrados de Hammer y tarjetas de fibra óptica de Qlogic. Un dispositivo JVC 3D mostró también las imágines del impresionante rodaje en 3D del ballet de El lago de los cisnes, por cortesía de Brighton TV. Varias demostraciones en las que se incluía estereoscopía 3D, flujo de trabajo nativo a tiempo real con RED, corrección de color y estimación de movimiento fueron muy alabadas, dando como resultado que SGO y Mistika aumentasen su reconocimiento y respeto así como la demanda en el mercado.

Did you like this article?
Subscribe to our RSS feed and you will not miss anything.
Other articles on 3D, HP, IBC, NETWORK, SGO
Otros artículos relacionados