Sony Unveils roadmap for HDCAM SR
Coincidiendo con el evento The Power of Images que Sony ha organizado en Londres, ha dado a conocer algunos detalles de la hoja de ruta que seguirá su formato de más alto nivel, el HDCAM SR. El formato se democratiza aún más, mejora la eficiencia en su flujo de trabajo y convierte al camcorder SRW-9000 en el mejor ejemplo de un formato de altísimo nivel al alcance de muchos.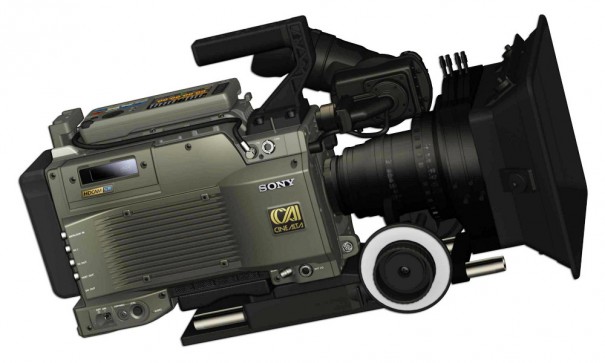 Bovis Livier, director general de creación de contenidos en Sony Professional ha revelado hoy en Londres, dentro del evento The Power of Images algunas de las líneas que seguirá la gama HDCAM SR en los próximos meses. En la nueva hoja de ruta de este formato, que avanza aún más en su democratización y accesibilidad a nuevas líneas de productores, el HDCAM SR ofrece avances sin precedentes en las áreas de adquisición, almacenamiento, archivo y eficiencia en el flujo de trabajo.
Lo más destacable es que el HDCAM deja de ser una gama de producto convirtiéndose en un formato, con la nueva SRW-9000 como buque insignia de la gama.
SRW-9000
Dentro de esta línea HDCAM SR, su camcorder más representativo pasará a ser ahora el nuevo SRW-9000, una cámara de pata negra a un precio asequible unido a un plan de actualización continua en el futuro ya que al ser una modular, en 2010 Sony ha prometido un ugrade pudiendo cambiar el sensor por uno del tipo 35mm. Una delicia para cualquier cineasta que 'coquetee' con el digital.
El SRW-9000 HDCAM SR, heredero del HDW-F900/F900R, ofrece una gran movilidad operativa incluso bajo condiciones de grabación adversas gracias a su cuerpo compacto y su excelente rendimiento de imagen con el formato de grabación HDCAM SR. En la configuración estándar, el SRW-9000 puede realizar grabaciones en formato 4:2:2 Y/Cb/Cr a 10 bits con la más alta calidad, en 1080/23.98P, 24P, 25P y 29.97P, así como en 1080/50i y 59.94i.
Además, el SRW-9000 puede grabar señales 4:2:2 720/50P y 59.94P, que pueden usarse para aplicaciones de programación y transmisión DTV. Para los usuarios que necesiten un mayor rendimiento creativo, se pueden añadir diversas tarjetas opcionales que les permitirán beneficiarse de la captura de imágenes RGB en formato 4:4:4 con ancho de banda 1080, la captura de imágenes y grabación SR Motion a una frecuencia de cuadro variable, gamma S-Log y entradas y salidas de señal adicionales.
La nueva SRW-9000, que en cierto modo recuerda a una F-23 más portátil, se lanzará a un precio que estará en torno a un 7% por debajo de las F900R.
Mayor eficiencia y compatibilidad
El HDCAM SR se abre ahora a un flujo de trabajo en fichero basado en archivos eficientes y abiertos compatibles con MXF y SR Lite. Otra novedad es el flujo de trabajo con los datos de EDL y corrección de color utilizando archivos de CDL y la entrega de la memoria SR como el nuevo media del futuro.
En su intervención en el evento de Londres, Bovis Livier también ha hecho hincapié en la fuerte estrategia que Sony está desarrollando en cuanto a archivo de cintas y una reorganización en cuanto a los precios de los media.

Did you like this article?
Subscribe to our RSS feed and you will not miss anything.
Other articles on Sony, SRW-9000
Otros artículos relacionados