To do operate with the Canon D5 and D7 like a professional HD camcorder?
The Canon D5 and D7 are much more than a camera. Many video professionals are carrying out interesting shoots with the support of accessories able to 'turn' this camera into a professional HD camcorder. ARRI and Chrosziel are two manufacturers offering a complete range of accessories designed in camera more indie.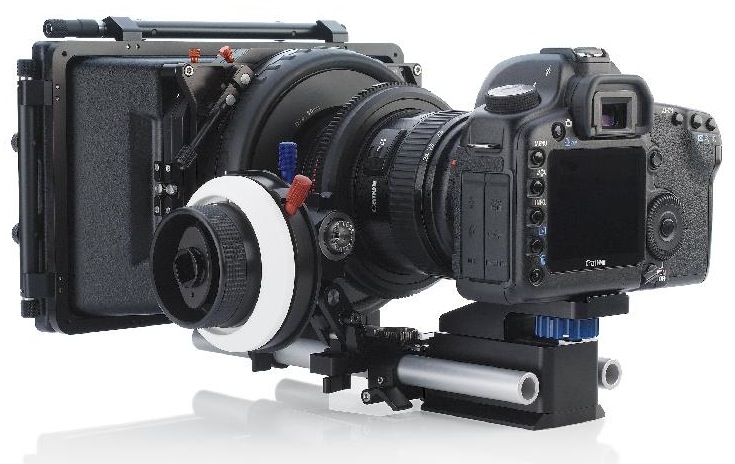 Escapes to anyone since Canon has mounted a stir with two cameras that are delighting professionals... the video! And it is that first the 5 d, with 720 p recording, and subsequently 7 d, 1080 p, new Canon are being used in countless commercials and vodeoclips, mainly. Aside from a certain snobbery that surrounds the use of these cameras, the truth is that the sensor type CMOS APS-C 18 million pixels of the Canon 7 d is dazzling to many who see the possibility of working without a problem in very specific projects sensitivities of even 12.800 ISO.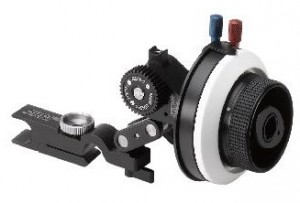 The camera, which has an LCD 3 "with a resolution of 90000 pixels, delivers 1080 p at 24 p, 25 p and 30 p signals; 720 p to 50 p and 60 p or up to 50 SD mode and choosing between 16:9 or 4:3 60 p.
But, it is possible to operate this camera like it video equipment were comfortably? To facilitate this work, several houses have launched in the past months different accessories intended to equip the Canon 5 d or 7 d of a certain appearance of a professional HD camcorder.
ARRI
One of these brands is the German is the German ARRI offering through its distributor in Spain, Video Cine Import, different material as the Mini Mattebox MMB - 1 mechanism of anchor diameter 138 mm, two frameworks for 4 × 4 filters and adapter for 15 mm rods. Its price is around 1,000 euros to which should be added the ring gear as the lens and visor.
Another 'gadget' curious about the brand is the focus knob mini MFF-1 with adapter bars 15 mm (both sprockets and toothed rings sold separately depending on the lens). This command would be around 1.450 euros. These accessories you should add a mini base plate with bars 15 mm (300 euros) and a the Canon EOS adapter for MBP-1 (approximately 120 euros). So casting accounts above, convert a Canon 5 d or 7 d, with for example a 27-70 mm lens, on a HD video camera comfortable handle for a professional filming sadria for 3,300 euros.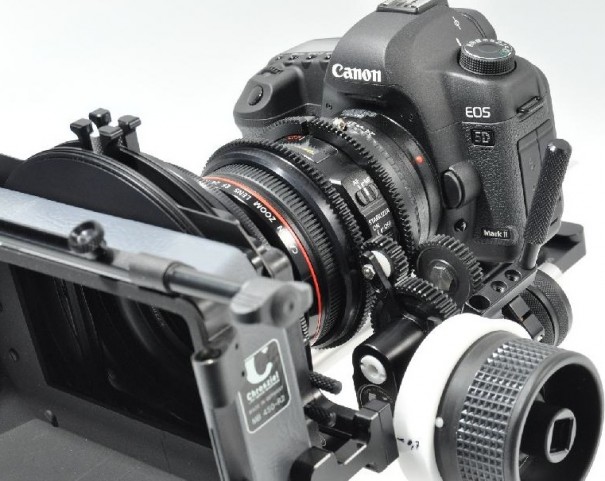 Chrosziel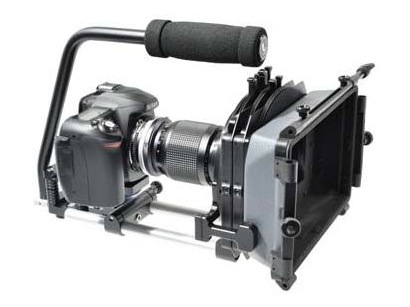 The German also Chrosziel is another of the manufacturers who want to facilitate 'caprice' rolling with the new Canon. Filter in this case its holder MatteBox 450-R2 with two 4 "x 4" and another of 4 × 4 "frames / 4 × 5. 65" rear with a diameter of 110 mm, mask of 16:9, visor top and adapter bars 15 mm is marketed by Video Cine Import priced at about 970 euros (the side shields are optional).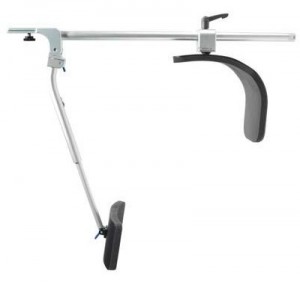 Chrosziel also has flexible rings for housings for lenses from 50mm to 98mm (about 67 euros per unit) as well as a focus knob Studio Rig with fixed gear and belt flexible, adjustable lens 60-120 mm (its price is in a 1760 EUR). Bars 15 mm, zoom (short length) fluid and rings and sprockets for zoom belts are other options of the brand.
Not to mention a curious back frame for use with bars 15 mm (aprox. 144) and support for DV Balancer shoulder that can be used for the 5 d and 7 d bringing greater stability to the camera (430 euros).
And as an example of the possibilities of the Canon 7 d, here is a spectacular underwater video.
Did you like this article?
Subscribe to our RSS feed and you will not miss anything.
Other articles on 5 D, 7 D, ARRI, Canon, Chrosziel, Video Cine Import
Otros artículos relacionados