EOS C500: Canon unveils a digital movie with 4K video recording camera at NAB
Canon anuncia el desarrollo de una nueva cámara de cine digital, capaz de grabar vídeo con una resolución 4K (4.096 x 2.160 píxeles).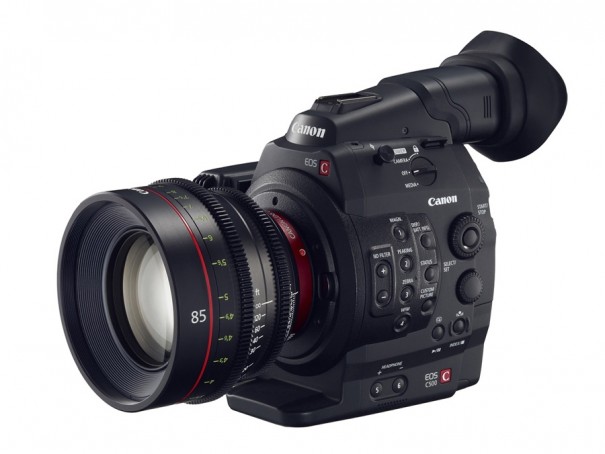 Diseñada tanto para la industria cinematográfica como para las empresas de producción digital en alta resolución, la nueva EOS C500 que Canon mostrará en prototipo en NAB permitirá captar imágenes en RAW con resolución 4K y estará disponible tanto con la montura EF de Canon como con la montura PL, estándar en la industria.
En noviembre de 2011, Canon presentó la EOS C300, la primera cámara del Sistema EOS Cine, lo que suponía la entrada de la compañía en el mercado del cine profesional y de la producción digital. La EOS C300, que ha sido valorada muy positivamente por los profesionales del vídeo desde el momento de su lanzamiento, ofrece una calidad de vídeo excepcional, así como una extraordinaria movilidad, durabilidad y posibilidades de expansión, gracias a su diseño modular y a su compatibilidad con los objetivos de la gama EF y EF Cine de Canon.
PL C500 C500/EOS EOS will be based on the same advanced platform, but it will also be compatible with RAW 4K video recording and sampling 4:4:4 when 2 K recordings are made.
The new EOS EOS/C500 C500 PL, thanks to its ability to record video with next generation 4 K resolution, will provide exceptional results in video, without loss of quality. Recordings 4K uncompressed these cameras allow to take advantage to the range of EF film of high level objectives, which combined with the Log Gamma of Canyon, will produce high-quality video and the latitude of wide exposure requiring digital cinema professionals.
Furthermore, signal 4:4:4 RGB 12 bit resolution 2K (2048 x 1080 pixels) video recordings during allows to achieve results with rich colors and high compatibility, in process of image as a 'chroma key' compositions. Its compatibility with speeds of recording (frames per second) up to 120 p, both with 4K resolution such as 2K, offers a greater creative flexibility, allowing video to high-speed (slow-motion) in high resolution.
Did you like this article?
Subscribe to our RSS feed and you will not miss anything.
Other articles on
Canon
,
NAB2012