EOS C500: Canon unveils a digital movie with 4K video recording camera at NAB
Canon announces the development of a new film camera capable of recording video with a 4K resolution (4,096 x 2,160 pixels), digital.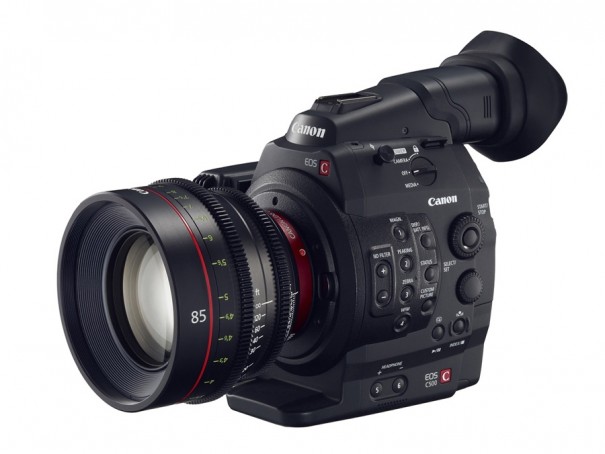 Designed for companies of digital production at high resolution, the new EOS C500 to both the film industry Canon shown in prototype at NAB will capture RAW images with 4 K resolution and will be available with the Canon EF mount both the PL mount, standard in the industry.
In November 2011, Canon introduced the EOS C300, the first system EOS film camera, which meant the entry of the company in the market of professional film and digital production. The C300 EOS, which has been valued very positively by video professionals from the time of its release, offers exceptional video quality, as well as an extraordinary mobility, durability and possibility of expansion, thanks to its modular design and its compatibility with the objectives of the EF and Canon EF film range.
PL C500 C500/EOS EOS will be based on the same advanced platform, but it will also be compatible with RAW 4K video recording and sampling 4:4:4 when 2 K recordings are made.
The new EOS EOS/C500 C500 PL, thanks to its ability to record video with next generation 4 K resolution, will provide exceptional results in video, without loss of quality. Recordings 4K uncompressed these cameras allow to take advantage to the range of EF film of high level objectives, which combined with the Log Gamma of Canyon, will produce high-quality video and the latitude of wide exposure requiring digital cinema professionals.
Furthermore, signal 4:4:4 RGB 12 bit resolution 2K (2048 x 1080 pixels) video recordings during allows to achieve results with rich colors and high compatibility, in process of image as a 'chroma key' compositions. Its compatibility with speeds of recording (frames per second) up to 120 p, both with 4K resolution such as 2K, offers a greater creative flexibility, allowing video to high-speed (slow-motion) in high resolution.
Did you like this article?
Subscribe to our RSS feed and you will not miss anything.
Other articles on Canon, NAB2012
Otros artículos relacionados