Cinegy comes loaded with news NAB
At NAB 2012 Cinegy launches two new versions of a product, plus a new product for asset management and media file, broadcast and IT-based broadcast automation and channel branding and distribution multiviewer signal based on IP.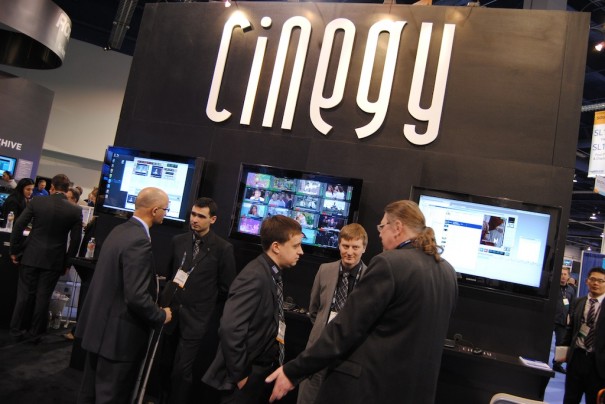 Version 9.1 of Cinegy Archive and Cinegy Desktop is presented these days at NAB 2012 in booth Cineny.
Now the Cinegy Desktop integrates a news production module that comes with workflow benefits of improved production, eg integration Avid round trip and craft editor in real time that has been enhanced to SD or HD productions demanding
Cinegy Archive
Cinegy Archive is an innovative solution for managing media assets in any organization with a file or productions that need to be managed.
Automation with Channel Branding
Cinegy Air and Type Version 9.1 are presented at NAB 2012. Now Cinegy Air can issue up to sixteen channels per server via SDI and / or IP-streams. The Cinegy Type offers everything a range of exciting new features for automated branding and / or manual.
Cinegy are presenting some case studies to new customers at booth SL12213, including an explanation of the new features. Now Cinegy Air can support MXF AS-03 as has been apostolate by PBS and MXF AS-11 and demanded by major broadcasters in the UK.
Cinegy Air provides a broadcast automation server front-end video and real-time SD and HD broadcast a set of integrated software. Designed to meet the most demanding requirements, there Cinegy Air succeeds where so many others have failed. Cinegy Air can be used to control multiple channels that are broadcasting or for planning and programming schedules and commercial blocks offline. Now many local and remote users can control the programming and operation of the relay.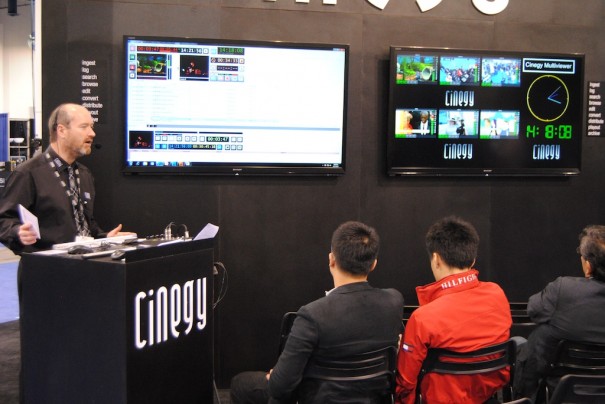 Multiviewer and signal distribution based IP
The Cinegy Multiviewer is a completely new proposal we see in NAB and designed to monitor broadcast stream MPEG2 or H.264.
The Cinegy Multiviewer is easy to use because its interface is completely customizable.

Did you like this article?
Subscribe to our RSS feed and you will not miss anything.
Other articles on Cinegy, NAB2012
Otros artículos relacionados