'Guadalquivir' lleva por primera vez la naturaleza de España al cine
En su rodaje se han empleado las últimas tecnologías en cámaras de alta velocidad que descomponen el movimiento y muestran imágenes que el ojo humano no puede apreciar, estabilizadores aéreos que filman desde el aire puntos de vista únicos… y por vez primera en documental, sonido Dolby Atmos.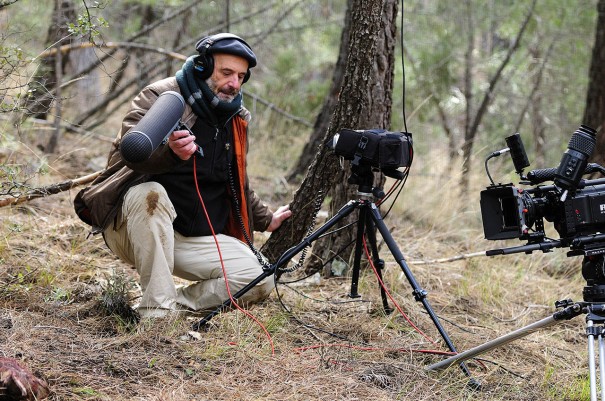 Joaquín Gutiérrez Acha estrena este viernes en cines el documental Guadalquivir: El gran viaje de un superviviente, una producción que por primera vez en España se concibe para cine empleando además un sistema de sonido que amplifica la experiencia sonora del espectador.
Hasta ahora se habían producido documentales centrados en determinadas especies o lugares, sin embargo, Guadalquivir hace un recorrido atravesando espacios naturales como el nacimiento del río en la Sierra de Cazorla y Segura, o Sierra Morena, hasta terminar en un ecosistema único como las marismas de Doñana.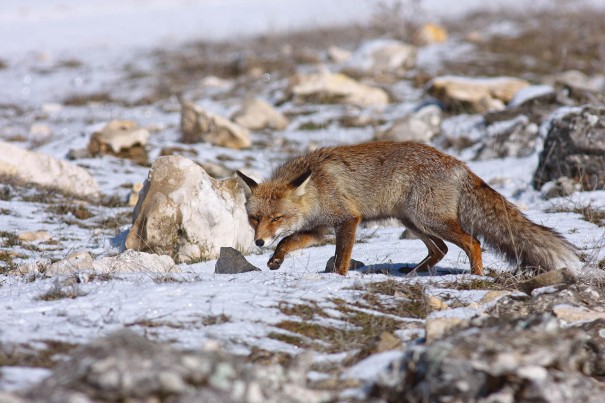 Con una espectacular producción en la línea de Planeta tierra o Nómadas del viento, Guadalquivir se introduce en la vida salvaje de las neblinosas Sierras de Cazorla, Segura y Las Villas a través de la emocionante huida, tras ver morir a sus compañeros, de un zorro hembra por la ribera del Guadalquivir hasta desembocar en Doñana.
Producido por Wanda Natura, el proyecto ha contado con el apoyo de TVE, Canal+ España y Canal Sur. En su rodaje en 4K, con RED, se han empleado los últimos avances tecnológicos y modernas técnicas (timelapses, filmación en alta velocidad o el cineflex para los planos aéreos) logrando imágenes y los sonidos de la naturaleza que se combinan para sumergir al espectador en el mundo natural mediante una experiencia completamente sensorial.
Por su parte, los sonidistas han hecho un trabajo asombroso, componiendo un paisaje sonoro que da un valor tremendo a la película, primer documental en todo el mundo producido con sonido Dolby Atmos envolvente en todo el espacio de la sala.
RTVE.es lanza un paseo interactivo por el Guadalquivir

Con motivo del estreno de la película Guadalquivir, RTVE.es lanza un documental interactivo que permite al usuario sumirse en la biodiversidad de cada tramo del río a través de vídeos panorámicos de 360 grados y clips exclusivos de la película.

El Laboratorio de RTVE.es ha elaborado este webdoc que propone al usuario una experiencia inmersiva por cada una de las fases del trazado del Guadalquivir, desde que nace en las montañas de Cazorla hasta su desembocadura en Sanlúcar de Barrameda.

El documental recorre la cuenca a través de vídeos panorámicos de 360 grados. Dentro de cada panorámica, el usuario podrá escuchar una selección de los sonidos más representativos de cada estación del río y averiguar más sobre el ecosistema de las mismas a través de información sobre las especies que allí residen. Asimismo, cada uno de los vídeos, nueve en total, incluye un clip exclusivo de la película narrado por Estrella Morente.

'Guadalquivir' muestra los paisajes de tres grandes espacios naturales españoles: el otoño en los riscos de la sierra de Cazorla, dónde nace el Guadalquivir; el invierno en las laderas de Sierra Morena, uno de los principales bastiones del lince ibérico, por donde el río sigue discurriendo para terminar desbordándose en las marismas de Doñana, que se mostrarán en primavera y verano, dónde la biodiversidad alcanza los máximos niveles de toda Europa.
[youtube]http://www.youtube.com/watch?v=7_nmaQhBiFI[/youtube]
Did you like this article?
subscribe to our RSS feed and you will not miss anything.
Other articles on Dolby, RED,

Wanda Cinema