Nickelodeon Latinoamérica y Mediapro producirán una nueva serie de gaming de la mano de Flipy
'N00bees'constará de 60 episodios, se estrenará en el segundo semestre de 2018 y ha sido creada
por Flipy (
100 Balas).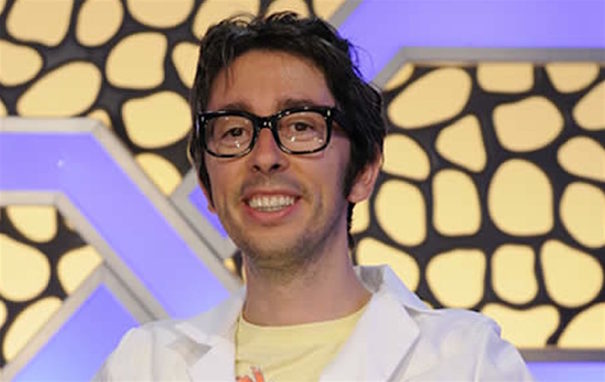 Nickelodeon Latinoamérica ha anunciado N00Bees, de 60 episodios de 1 hora, una nueva serie de gaming con Mediapro. El anuncio fue hecho por Tatiana Rodríguez, SVP, Brand Head, Kids & Family de Nickelodeon Latinoamérica y Javier Méndez, responsable de contenidos del grupo Mediapro, durante la conferencia National Association of Television Executives (NATPE) en Miami Beach, Florida.
La serie original ha sido creada por Flipy, de la productora 100 Balas (grupo Mediapro). N00Bees será producida en español para la audiencia de Nickelodeon en Latinoamérica y será adaptada al portugués para audiencias en Brasil.
Se grabará en Bogotá (Colombia) en las instalaciones de Televideo, empresa de Mediapro Colombia, que cuenta con la experiencia de producciones como Chica Vampiro y Yo Soy Franky de Nickelodeon Latinoamérica. Adicionalmente, la serie contará con imágenes de la Liga de Videojuegos Professional (LVP). LVP, la liga de eSports más grande de España auspiciada por Mediapro y que cuenta con los importantes torneos online y offline para juegos como League of Legends y Call of Duty, among others.
Tatiana Rodríguez ha comentado que "con la creciente popularidad de e-sports y videojuegos entre niños, estamos encantados de asociarnos con Mediapro para producir esta serie. La experiencia de Mediapro en la industria de eSports, la innovadora historia de la serie, sus cautivantes personajes y la tendencia de gaming que estamos viviendo, sin duda causarán impacto en la audiencia de Nickelodeon en la región, creando nuevos fans en el proceso".
Javier Méndez se mostró ilusionado "con este proyecto que une dos líneas de negocio del grupo como son la creación de contenidos y los e-sports, un universo en el que queremos estar cada día más presentes. Pondremos toda nuestra experiencia en los dos campos para asegurar un producto atractivo y exitoso".
Por su parte, Guillermo Borensztein, vicepresidente de contenido y co-producciones para Viacom International Media Networks Américas, reconoce que "nos entusiasma sumar un nuevo proyecto de Nick a nuestro reconocido portafolio de más de 1.000 horas de contenido de telenovela infantil-juvenil. No solo nos posiciona como uno de los principales productores y distribuidores del género, sino que además nos permite abrir nuevas puertas para generar propuestas de valor agregado para los clientes".
N00Bees nos acerca a una persona que es nueva en el mundo de gaming o no es buena jugando. Sigue la historia de Silvia, su hermano Erick y sus amigos Tania, Pablo y Niko. Silvia nunca ha tenido interés por los videojuegos. Siempre ha preferido el aire libre y jugar su deporte favorito, el baloncesto. Es lo opuesto a su padre, Héctor, y su hermano para los que los videojuegos lo son todo. Cuando Erick tiene la oportunidad cumplir su mayor sueño, participar en el E-Sports Championship, Silvia hará todo lo posible para ayudarlo a lograrlo, aunque ella también tenga que convertirse en un gamer profesional.
Acompañados por sus amigos, Silvia y Erick crean N00Bees, un equipo de e-sports que competirá por el título de Professional Video Games League, pero esto no será fácil. Además de lidiar con los problemas usuales asociados con crecer, Silvia tendrá que aprender a jugar videojuegos mientras compite contra David, el mejor jugador de la región y de quien se enamorará. Lo que nadie sabe, es que algo le pasará a Silvia que le dará unos poderes increíbles permitiéndole controlar la forma en que ella juega.
N00Bees comenzará su producción en abril y hará su debut panregional en el tercer trimestre en Nickelodeon Latinoamérica (fecha exacta está por confirmar). La serie será distribuida internacionalmente por el equipo de Ventas de Contenidos de VIMN Américas.
Did you like this article?
subscribe to our RSS feed and you will not miss anything.
Other articles on Mediapro,

Nickelodeon