ARRI launches new mixed reality studio in the UK

Mixed reality studios continue to spread across Europe. The latest is an ARRI initiative and is located in Uxbridge (UK).
Equipped with 343 square meters of LED panels, ARRI's mixed reality studio has been implemented in collaboration with NEP Live Events and Creative Technology. Those interested in using it will be able to benefit not only from the infrastructure, but also from various camera, grips and lighting packages provided by ARRI Rental. The 708-square-meter studio is offered for rental for short- and long-format productions of any kind, as well as for events, education and R&D.
The LED screen consists of a 30 m wide by 5 m high main "in-vision" curve; two 3 m wide by 4.2 m high movable and tilting side screens; and a 9.6 m by 9.6 m height-adjustable ceiling. An 18 m wide by 4.2 m high rear curve completes the space, which can be programmed to display 360-degree images that project dynamic lighting effects. The curve is constructed with ROE Visual Ruby 2.3 panels, while the side screens, ceiling and rear curve use ROE Visual Carbon CB5 panels.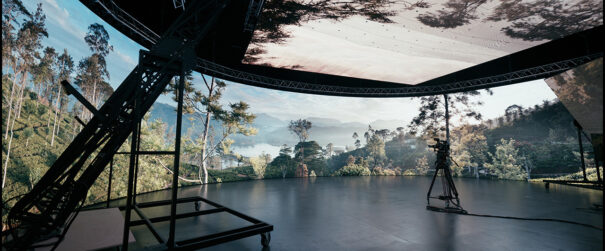 Technological solutions
Studio design and systems integration were provided by ARRI Solutions Group. As mentioned above, other technology companies contributed to the studio workflow. Creative Technology designed and installed video walls, playout systems, and a range of powerful control solutions; Mo-Sys supplied a StarTracker camera tracking system and VP Pro XR; Epic Games provided its real-time 3D creation tool, Unreal Engine; and Nvidia's RTX A6000 GPUs power image processing.
Jannie van Wyk, general manager of ARRI Rental, defines his studio as "complete" and notes that ARRI's cameras, lenses, stabilizers and lights "are ideal for mixed reality shooting." On the other hand, Markus Zeiler, member of ARRI's Executive Board, recalls that this is not ARRI's first extended reality studio, as the company has other similar spaces in Burbank (California) and Munich (Germany). Finally, Tom Burford, director of technical services at Creative Technology, said that the company is "thrilled to showcase this exciting new solution, bringing together a combination of best-in-class engineers and technology."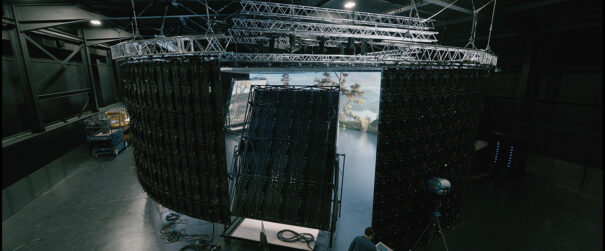 ¿Te gustó este artículo?
Suscríbete a nuestro RSS feed y no te perderás nada.
Other articles on ARRI [INT],

Creative Technology [INT]

,

Mo-Sys [INT]

, NEP [INT], Nvidia [INT], ROE [INT], Unreal Engine [INT]