La Curia Jesuita refuerza su alcance mundial con el ATEM Mini de Blackmagic Design

Los mezcladores ATEM Mini de
Blackmagic Design
pasan a formar parte del flujo de trabajo de streaming de la Curia Jesuita, sede mundial de la Compañía de Jesús.
El Padre Robert Bellecer SJ, conocido como el jesuita digital al ser impulsor de varios entornos de producción en la Curia, fue el encargado de liderar la renovación. El objetivo de Bellecer era, en sus propias palabras, "lograr un estudio de alta gama", si bien se encontraban con el inconveniente de carecer del "presupuesto para construir con unas instalaciones que pudieran competir con Hollywood". Fue entonces cuando decidió hacerse con varios equipos ATEM Mini of Blackmagic Design, el cual ha "transformado la capacidad de comunicación de la Curia Jesuita".
Actualmente, la organización cristiana produce su contenido en HD, si bien los videos pregrabados son trabajados en 4K. Para la captación de imágenes, la Curia Jesuita emplea varios sistemas mirrorless, así como cámaras PTZ. En cada estudio de producción también reside un dispositivo Blackmagic Video Assist 7"3G, el cual se utiliza para supervisar el encuadre escogido para las producciones.
Apoyándose en otros equipos como el micrófono Heil PT 40 para grabar podcast, los estudios de la Curia Jesuita ya han grabado más de 500 vídeos. Entre sus contenidos encontramos mensajes pregrabados, entrevistas, seminarios web, eventos en directos, narraciones sobre la Compañía de Jesús e incluso contenidos no religiosos, como podcast sobre tecnologías. Los contenidos se comparten a través de plataformas como YouTube, Twitch y Telegram, así como vía cadenas como BBC o MPR News.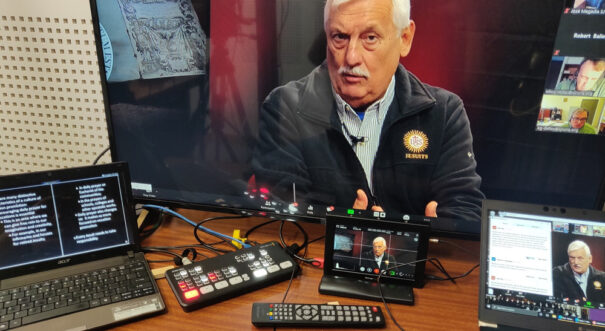 Did you like this article?
subscribe to our RSS feed and you will not miss anything.
Other articles on Blackmagic,

Heil