Imagine returns to NAB 2023 with its full portfolio of solutions

Un año más, los asistentes a
NAB 2023
(Las Vegas, 15-19 de abril) podrán descubrir la versatilidad del portfolio de
Imagine Communications
a través de una amplia selección de demos y showcases.
Steve Reynolds, presidente de Imagine Communications, ve NAB 2023 como una fantástica oportunidad para estrechar lazos con sus clientes presentes y futuros, de modo que así puedan "explorar soluciones y estrategias" que les permita realizar una transición a "arquitecturas y modelos de negocio" más flexibles. Esta adaptabilidad se traduce en una amplia solución de soluciones SDI y ST 2110, que permite aprovechar las ventajas de la conectividad IP and the modelos híbridos.
Aquellos que se pasen por NAB 2023 con el objetivo de buscar sistemas de procesamiento y enrutamiento de vídeo que puedan abarcar desde SDI a IP, HD a UHD, SDR a HDR u on-prem a la nube encontrarán atractivas las demos del sistema Selenio Network Processor (SNP), cuya última versión de SNP es compatible con JPEG XS.
Esto, en palabras de la compañía, permite una conectividad de alta calidad y baja latencia para flujos de trabajo de producción remotos y enlaces tierra-nube. También se mostrará como el SNP 1RU se apoya en el sistema de control Magellan of Imagine para apoyar a los clientes que "navegan por cualquier transición tecnológica".

Playout y publicidad
Desde su stand en NAB 2023, Imagine demostrará cómo sus soluciones están preparadas para crear canales que satisfagan "todos los requisitos de negocio": soluciones on-prem que soportan canales premium, spin-up de servicios emergentes como canales pop-up o FAST, y operaciones 24/7. Esta versatilidad quedará ejemplificada con demostraciones en directo de Imagine Aviator, plataforma nativa en la nube que permite planificar, realizar y monetizar contenidos lineales y de televisión conectada (CTV) de calidad premium y con publicidad desde una solución unificada. Del mismo modo, Imagine prevé "próximos anuncios" en lo que se refiere a la orquestación y automatización de instalaciones híbridas de playout on-prem/cloud, y la disponibilidad de una ruta de migración para los clientes de playout Versio y Nexio que estén considerando soluciones híbridas en la nube.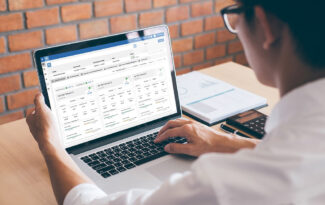 En paralelo, Imagine ofrece una cartera de herramientas de monetización que busca que sus usuarios puedan optimizar sus ingresos y migrar "de forma evolutiva" a un modelo de negocio más dinámico. Para mostrar su versatilidad y capacidades, Imagine organizará varias demostraciones de GamePlan, motor de emplazamiento dinámico de anuncios y optimizador de rendimiento para TV lineal de Imagine, y el servidor de anuncios en vídeo SureFire, que proporciona un control similar al lineal y protección de marca en servicios de streaming CTV y AVOD basados en anuncios, permitiendo a las empresas de medios vender y cumplir campañas para toda su audiencia.
"La cooperación y la colaboración van a ser las palabras clave en 2023, e Imagine es una empresa que apuesta por la colaboración. Construimos sistemas abiertos basados en estándares y trabajamos con los socios adecuados en toda la industria para habilitar los mejores sistemas de su clase que benefician a nuestros clientes, que están tomando decisiones importantes sobre hacia dónde se dirige su negocio en los próximos años", añade Reynolds, anticipando el futuro inmediato de su compañía.
Did you like this article?
subscribe to our RSS feed and you will not miss anything.
Other articles on Imagine Communications, NAB2023