New ITV continuity with Technicolor Technology Center
El broadcaster británico confía a la división de Thomson la puesta en marcha de su nuevo centro de continuidad de Chiswick Park (Londres) desde el que se controlan todas las emisiones de ITV, incluyendo las desconexiones regionales y otros canales multiplataforma.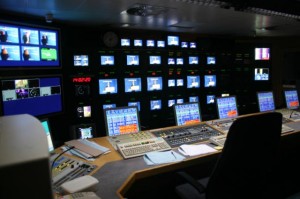 Technicolor, filial de Thomson, ha completado la instalación del nuevo centro de emisiones de ITV en Chiswick Park (Oeste de Londres). De la complejidad de este centro habla el hecho que se hayan invertido casi dos años desde el proyecto iniciar hasta su puesta en marcha. Se trata de un control de emisiones que da soporte no sólo a los diferentes canales (las desconexiones regionales de ITV equivaldrían a emitir 23 canales individuales) sino también a otros servicios audiovisuales en banda ancha, móvil, tv a la carta… En total la tecnología de Technicolor hace posible emitir desde Chiswick Park medio centenar de servicios audiovisuales al consumidor.
Frederic Rose, CEO de Thomson, ha destacado que dada la flexibilidad y la rapidez con la que se mueve hoy en día el mercado, se hace imprescindible migrar, rediseñar e innovar los centros de continuidad para asegurar al 100% la continuidad del negocio. Max Graesser, director de operaciones de ITV, ha manifestado por su parte que la decisión de trabajar con Technicolor se debió a que "nos ayudaron desde primer momento a mantener el diálogo con nuestra audiencia, incorporando y desarrollando rápidamente canales de forma sencilla sin encontrarnos limitados por la subyacente tecnología. La migración fue logísticamente muy compleja implicando a mucha gente, procesos y tecnología, manteniendo en todo momento nuestras señales en el aire de forma ininterrumpida. Ahora que hemos completado este proceso de transición, el centro se ha conertido en el corazón de toda la operativa de ITV, viéndolo como el punto de partida hacia la innovación y para aprovechar las nuevas posibilidades que en el mundo de la comunicación vayan surgiendo".
Para asegurar la total flexibilidad de ITV, Technicolor basó el centro de continuidad en un sistema de gestión de procesos supervisados íntegramente desde la propia sede de ITV tanto en el playout como en la propia emisión y transmisión. Todo tipo de contenidos son procesados para su emisión, incluyendo cintas, archivos digitales, contribución en directo o cualquier otra fuente. Cada día los canales de ITv cubren unas 24.000 señales programadas y alrededor de 150 elementos son controlados y manejados por completo en un flujo basado en archivos.
Did you like this article?
Subscribe to our RSS feed and you will not miss anything.
Other articles on ITV, Technicolor, Thomson Grass Valley
Otros artículos relacionados