New ITV continuity with Technicolor Technology Center
The British broadcaster entrusted to the division of Thomson the launch of its new center continuity of Chiswick Park (London) from which all emissions are controlled ITV, including regional disconnections and other multiplatform channels.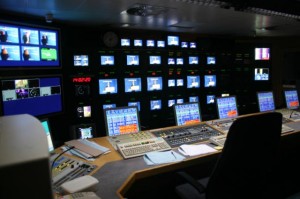 Technicolor, a subsidiary of Thomson, has completed the installation of the new ITV broadcast center in Chiswick Park (West London). The complexity of this center speaks the fact that have invested almost two years since the project started until its launch. It is an emission control that supports not only the different channels (regional disconnections ITV equivalent to issuing 23 individual channels) but also other audiovisual services in broadband, mobile, TV on demand ... In total technology Technicolor allows output from Chiswick Park fifty audiovisual services to consumers.
Frederic Rose, CEO of Thomson, stated that given the flexibility and rapidity with which today moves the market, it is essential to migrate, redesign and innovation centers continue to ensure 100% business continuity.
To ensure full flexibility of ITV, based Technicolor downtown continuity management system fully monitored from the headquarters of both ITV and broadcast playout and transmission own processes. All types of contents are processed for issue, including tapes, digital files direct contribution or any other source. Every day ITV channels covering some 24,000 signals programmed and about 150 elements are controlled and managed entirely on a flow-based files.
Did you like this article?
Subscribe to our RSS feed and you will not miss anything.
Other articles on ITV, Technicolor, Thomson Grass Valley
Otros artículos relacionados