Acer HS244HQ: 3D Full HD through HDMI 3D connectivity images
Thanks to the 3D HDMI connectivity, the new monitor is released HS244HQ PC and lets you enjoy 3D TV broadcasts via a digital receiver, 3D movies via the Blu-ray Disc or envelopes through HDMI 3D games console 3D PC or 3D capable HDMI.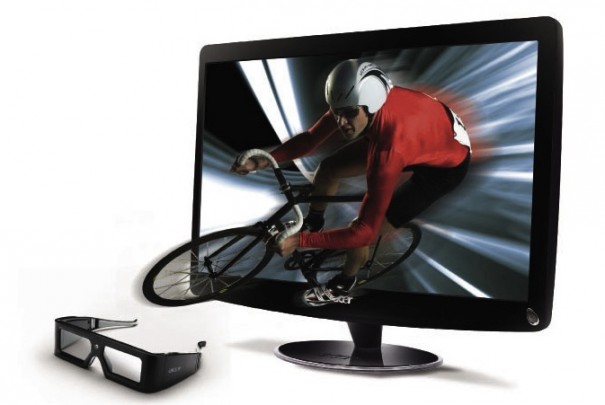 The new Acer 3D monitor HS244HQ is first in the consumer market that will offer 3D Full HD images via HDMI 3D connectivity to enjoy learning and improved stereoscopic entertainment.
Furthermore, active shutter 3D technology Acer presents a visual 3D brightest and comfortable and offers significant energy savings compared to other solutions.
The new Acer 3D monitor includes Acer 3D glasses that integrate technology and active shutter 3D IR emitter for comfort. An integrated IR emitter means that the user can connect the monitor to a digital receiver or Blu-ray Disc player via HDMI and enjoy 3D broadcasts or the latest 3D movies.
Contrast 12000000: 1
In addition to 3D technology improved, HS244HQ has a fantastic contrast ratio 12000000: 1, Full HD resolution (1920 x 1080 pixels) perfect for 1080p Full HD applications;
Finally, note that the Acer eColor Management technology optimizes imaging performance in common usage scenarios, providing an enhanced experience and more enjoyable viewing.

Did you like this article?
Subscribe to our RSS feed and you will not miss anything.
Other articles on 3D, Acer
Otros artículos relacionados