CTV escoge Snell Alchemist Ph.C-HD para la cobertura de la boda real
El popular conversor de normas Alchemist Ph.C-HD, optimizado para prevenir los artefactos típicos de la conversión, fue seleccionado por la canadiense CTV para convertir de 1080 50i a 1080 59.94i durante la emisión de la boda real inglesa celebrada recientemente.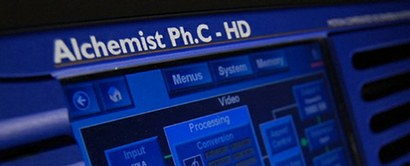 CTV, el mayor broadcaster privado canadiense, optó por el conversor de norma con optimización compensada para prevenir artefactos, Alchemist Ph.C-H de Snell para la emisión de la boda real británica entre el Príncipe William y Catherine Middleton el pasado 29 de abril.
"Snell Alchemist Ph.C-HD es conocido como el 'state of the art' en la conversión de frame-rate, y la solución está demostrado consistentemente un rendimiento superior y una mayoe calidad de imagen en comparación con otros sistemas que evaluamos", ha reconocido Mark Weeres, director técnico para la cobertura de la boda real en CTV. "Con las unidades desplegadas de Alchemist, sabemos que hemos logrado la más alta calidad de conversión de velocidad de fotogramas con el menor número de artefactos y la más alta calidad de imagen", precisó.
Para la cobertura de la boda real, CTV contó con ocho Alchemist Ph.C.-HD en su centro principal de difusión en las inmediaciones del Palacio de Buckingham. En el día de la boda, los Alchemist recibieron en vivo señales 1080 50i procedente de los broadcasters que conformaban el pool de medios, convirtiéndolas a 1080 59.94i para la entrega a las unidades móviles de CTV y su posterior distribución a la audiencia canadiense.
"Una vez más, Alchemist Ph.C-HD ha demostrado por qué es el sistema de conversión preferido hoy en el broadcasting de espacios informativos, permitiendo superar las barreras de las normas para la entrega de contenido HD de alta calidad desde sitios remotos en todo el mundo", comentó Paola Hobson, directora senior de producto de Snell.
Did you like this article?
subscribe to our RSS feed and you will not miss anything.
Other articles on CTV, SAM, signs, Snell