Provideo updates the technical means of the provincial centers of Canal Sur

Los medios técnicos de los estudios de informativos en los centros provinciales de

Channel On

televisión han sido recientemente renovados por

Provideo

.

En el concurso redactado por Canal Sur se detallaba la necesidad de la cadena de adaptar su producción a la alta definición y preparar los estudios de informativos provinciales for your futura integración con nuevos sistemas de producción digital, los cuales están actualmente en proceso de renovación. Estos cambios debían realizarse en fin de semana y "en tiempo record", apunta Provideo, para así no afectar a la emisión de los informativos provinciales.

La operación ha supuesto la renovación completa of the controles de realización (medios técnicos y mobiliario), así como de las cámaras del plató. Como parte de la instalación también encontramos mamparas separadoras entre puestos de trabajo, medida de prevención adicional frente a la Covid-19.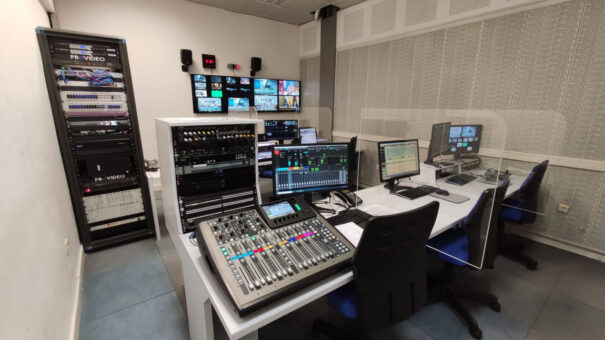 Equipamiento instalado
Provideo seleccionó un sistema basado en la plataforma de producción de vídeo TriCaster 2 Elite of Newtek (Vizrt Group) como eje de la instalación. Otros elementos implementados son las cámaras PTZ Panasonic AW‐HE130, la mesa Behringer x32 Compact y la interface Yamaha TIO 1608, todo integrado con Tricaster a través de una red Dante.
Con este sistema instalado por Provideo, Canal Sur incorpora por primera vez la producción con vídeo IP en estudio, ya que la solución multiformato integra video SDI y NDI, redes sociales, sistemas de videoconferencia y publicación en plataformas digitales.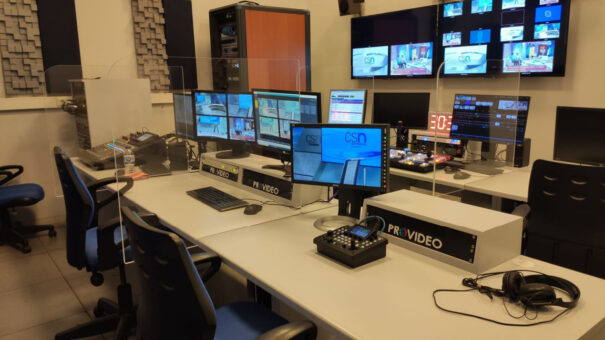 Did you like this article?
subscribe to our RSS feed and you will not miss anything.
Other articles on

Behringer

, Channel On, Newtek, Panasonic,

Provideo

, Vizrt, Yamaha