ESL strengthens its eSports production studios with Blackmagic Design solutions

Mezcladores ATEM Constellation y dispositivos Universal Videohub de

Blackmagic Design

aterrizan en los estudios de producción de eSports de

ESL

.

Estas instalaciones, situadas en Katowice (Polonia), han sido recientemente ampliadas con cuatro nuevas salas de control y tres espacios multiuso. WAMM Video Solutions ha liderado una integración en la que se ha perseguido, por encima de todo, crear un flujo de trabajo absolutamente flexible. Krzysztof Pawlus, responsable de ingeniería, aporta más detalles de la nueva infraestructura de ESL: "Producimos una gran cantidad de eventos en directo, incluidos formatos de la marca ESL y contenidos más genéricos para otros torneos o competiciones. Con esto en mente, toda la dinámica se puede adaptar a fin de cumplir con estos requerimientos y demandas".

"Todas las instalaciones están conectadas mediante fibra óptica. Cada sala de control tiene una matriz de conmutación 288 x 288 con 24 entradas y salidas de fibra óptica, así como un banco de tarjetas SD para convertir señales de equipos informáticos a SDI. Básicamente, podemos distribuir todas las fuentes a cualquier área de las instalaciones, según las necesidades de la producción", concreta Pawlus.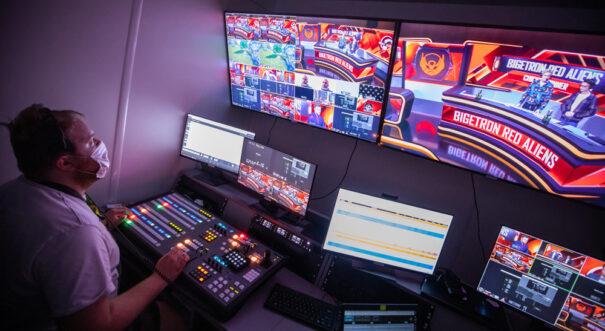 ATEM Constellation
Los contenidos de ESL, entre los cuales encontramos incluso una competición para 64 jugadores de PUBG Mobile, se mezclan con unidades BREATH from Blackmagic Design. La sala de control más grande cuenta con un modelo ATEM Constellation 8K, el cual se ha empleado en eventos destacados como el torneo benéfico Gamers without Borders, para el cual se transmitieron programas en dos idiomas al mismo tiempo. Todas las producciones se entregan en formato 1080p 59.94 y se comparten por Twitch Y YouTube, o desde la nube a otras plataformas, según los requisitos de los clientes.
Pawlus, satisfecho por la flexibilidad otorgada por el SDK de Blackmagic Design, apuesta por que la tecnología del fabricante podrá aportar nuevas oportunidades al futuro de ESL: "La disponibilidad de las herramientas SDK de Blackmagic nos permitió llevar a cabo una mayor personalización de la dinámica de trabajo, mientras que la posibilidad de automatizar los procesos complejos mediante el uso de macros es una ventaja real, que nos ayuda a diversificar las transmisiones. Ya hemos podido desarrollar soluciones muy inteligentes y eficientes, a fin de garantizar que el material sea lo principal en las producciones de deportes electrónicos, y estoy seguro de que habrá otras oportunidades por explorar".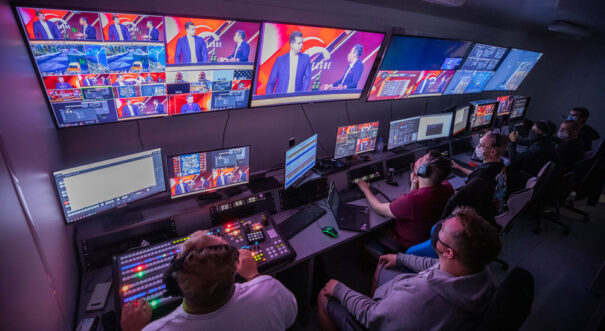 Did you like this article?
Subscribe to our RSS feed and you won't miss a thing.
Other articles on Blackmagic,

ESL