Grass Valley K2 Dyno begins its marketing
El sistema de Grass Valley es capaz de realizar repeticiones inmediatas a velocidad variable tanto en SD como en HD.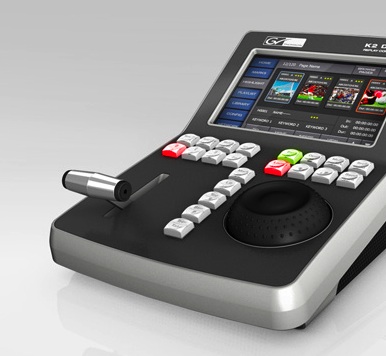 Tras su presentación en abril en Las Vegas, Grass Valley ha iniciado la comercialización de su solución K2 Dyno, un controlador compacto de nueva generación a coste muy competitivo. Combinado con el nuevo cliente de producción Grass Valley K2 Summit SD/HD, el sistema permite ayudar a productores de deportes y a otros profesionales a capturar acontecimientos en vivo, en resoluciones de SD y de HD, y realizar inmediatamente repeticiones instantáneas a velocidades variables. Éstas permiten el análisis crítico durante eventos de paso muy rápido. Es perfecto para unidades de móviles deportes en HD e instalaciones de producción con almacenamiento compartido.
El cliente de la producción K2 Summit está especialmente diseñado para soportar la producción en vivo de eventos en SD/HD y aplicaciones de "live-to-tape/live-to-disk". El K2 Summit se une a la reconocida familia del servidor de medios K2 para aplicaciones playout de transmisión, producción de las noticias, y otros eventos en vivo. El cliente de producción K2 Summit puede ser configurado como parte de una solución centralizada (SAN) que incluya múltiples clientes de producción, clientes de los medios, servidor de medios K2 y el almacenamiento RAID de K2. Puede se configurado también como cliente independiente de la producción con almacenaje interno o externo con aplicación de servidor incorporado para el uso en un ambiente de flojo de trabajo distribuido. Tanto SAN y los sistemas independientes están optimizados para trabajar en un ambiente basado de archivos de datos.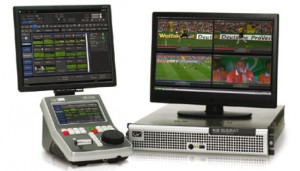 El controlador K2 Dyno puede operarse, en estructuras avanzadas, con la arquitectura de metadatos Grass Valley MediaFrame. Destacar, igualmente, que la solución puede importar/exportar MXF, QuickTime y GFX (SMPTE 360M) de forma directa mediante cualquier dispositivo USB.
Entre los productores y broadcasters que de forma pionera han utilizado ya el sistema se encuentra Arizona Cardinals y Buffalo Bills (dos equipos de la NFL con gran producción de contenidos) y Sweetwater Digital Productions (en EE.UU.); Comtelsat (para canales como The Green Channel), Venezuela; NBC, Kansai Telecasting Corporation y KN Mainichi Broadcasting, en Japón. En total ya hay operativos en todo el mundo un total de 23 sistemas.

Did you like this article?
Subscribe to our RSS feed and you will not miss anything.
Other articles on K2 Dyno, Thomson Grass Valley
Otros artículos relacionados