ARRI opens a new mixed reality studio in the UK

Los estudios de realidad mixta siguen extendiéndose por Europa. El último es una iniciativa de
ARRI
y se ubica en Uxbridge (Reino Unido).
Equipado con 343 metros cuadrados de paneles led, el estudio de realidad mixta de ARRI ha sido implementado con la colaboración de NEP Live Events and Creative Technology. Aquellos interesados en utilizarlo podrán beneficiarse no solo de la infraestructura, sino de diferentes paquetes de cámaras, grips e iluminación proporcionados por ARRI Rental. El estudio, de 708 metros cuadrados, se ofrece en alquiler para producciones de corto y largo formato de cualquier tipo, así como para eventos, educación e I+D.
La pantalla led consta de una curva principal "en visión" de 30 m de ancho por 5 m de alto; dos pantallas laterales móviles e inclinables de 3 m de ancho por 4,2 m de alto; y un techo ajustable en altura de 9,6 m por 9,6 m. Una curva trasera de 18 m de ancho por 4,2 m de alto completa el espacio, el cual puede programarse para mostrar imágenes de 360 grados que proyectan efectos de iluminación dinámicos. La curva está construida con paneles ROE Visual Ruby 2.3, mientras que las pantallas laterales, el techo y la curva posterior utilizan paneles ROE Visual Carbon CB5.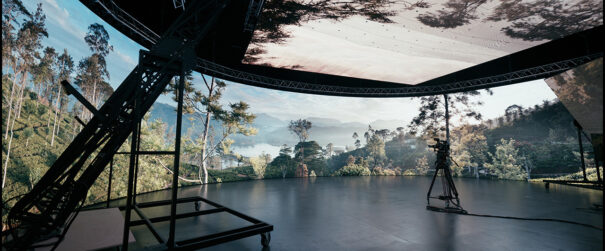 Technological solutions
El diseño de estudio y la integración de sistemas han venido de la mano de ARRI Solutions Group. Como ya hemos adelantado, otras empresas tecnológicas han contribuido al flujo de trabajo del estudio. Creative Technology diseñó e instaló videowalls, sistemas de reproducción y una serie de potentes soluciones de control; Mo-Sys suministró un sistema de seguimiento de cámaras StarTracker and VP Pro XR; Epic Games proporcionó su herramienta de creación 3D en tiempo real, Unreal Engine; y las GPU RTX A6000 from Nvidia potencian el procesamiento de imágenes.
Jannie van Wyk, CEO of ARRI Rental, define a su estudio como "completo" y apunta que las cámaras, lentes, estabilizadores y luces de ARRI "son ideales para el rodaje de realidad mixta". Por otro lado, Markus Zeiler, miembro del Consejo Ejecutivo de ARRI, recuerda que este no es el primer estudio de realidad extendida de ARRI, ya que la compañía cuenta con otros espacios similares en Burbank (California) y Múnich (Alemania). Finalmente, Tom Burford, director de servicios técnicos de Creative Technology, ha manifestado que la compañía está "encantada de presentar esta nueva y emocionante solución, que reúne una combinación de los mejores ingenieros y las mejores tecnologías".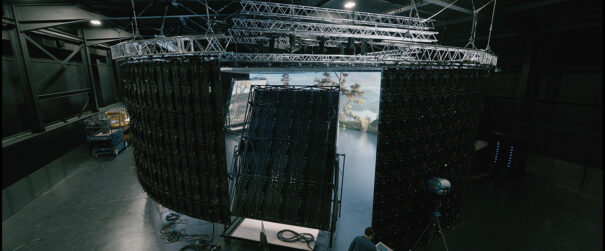 Did you like this article?
Subscribe to our RSS feed and you won't miss a thing.
Other articles about ARRI, Creative Technology, Mo-Sys,

NEP

,

Nvidia

,

ROE

, Unreal Engine