University of Costa Rica renews the automation of its radio studios with AEQ AudioPlus

La Universidad de Costa Rica (UCR), una de las cinco universidades estatales del país, cuenta con tres emisoras universitarias renovadas ahora con el sistema de automatización
AEQ
AudioPlus.
Para cada frecuencia se ha instalado una licencia de emisión y una licencia de producción, dando un total de tres licencias de playout y 3 licencias de planner, sustituyendo el anterior sistema Mar4Suite.
The polivalencia de las licencias de AudioPlus permite que cualquier programador de cualquier emisora pueda realizar contribuciones a diferentes frecuencias. Si así se llegara a requerir, los puestos de emisión también pueden ser polivalentes al poder integrar sobre un mismo ordenador dos o más reproductores que pueden diversificarse a diferentes frecuencias.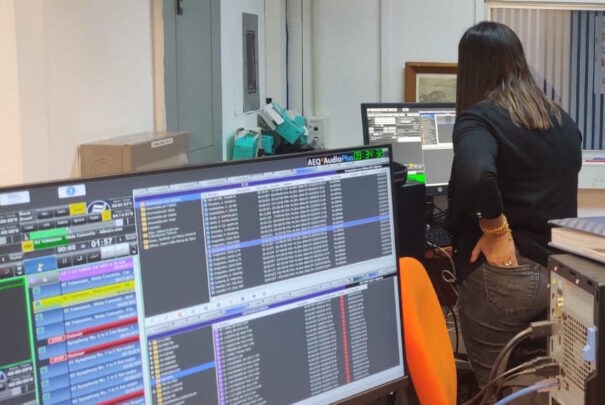 Las ventajas más importantes de realizar la migración de Mar4Suite Pro a AudioPlus son contar con un servidor centralizado en la granja de servidores de la universidad; la integración de unidades de red de la universidad en AudioPlus para la importación/exportación masiva de audios; la catalogación de su fonoteca por cualquier filtro que se requiera; las importaciones y normalizaciones de audio semiautomatizadas.
Además, AudioPlus es capaz de emitir lo que tenga cargado en caché sin necesidad de depender de un servidor. De esta manera, pueden automatizarse días o semanas completas sin necesidad de conexión a un servidor central.
Por otro lado, requiere una baja inversión en hardware ya que Audioplus acepta cualquier tarjeta de audio del mercado, ya sea profesional, semi profesional o de bajo costo. UCR reutilizó tarjetas que usaba en otras aplicaciones para no perder esa inversión.
Cabe destacar que en la migración integral llevada a cabo por Universidad de Costa Rica no se perdió ningún audio o metadato.
Durante 2022 se finalizó el proyecto con la instalación de dos nuevas licencias, la migración de su servidor de base de datos y de audios a uno más actual, sin necesidad de detener la emisión por la integración del modo seguro, y se dio una formación de dos días al nuevo personal para explicar las características principales del sistema.
Did you like this article?
subscribe to our RSS feed and you will not miss anything.
Other articles on AEQ Chroma