Dominique Denis, nuevo director de desarrollo de mercado de Nitro Solutions para EMEA
Christie ha anunciado el nombramiento de Dominique Denis para el cargo de director de desarrollo de mercado de Nitro Solutions para Europa, Oriente Medio y África.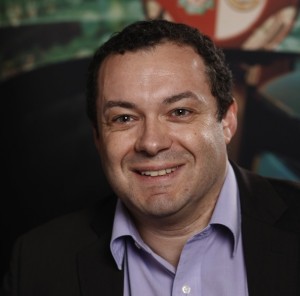 A la vez que mantiene su papel como director de ventas de eventos para Francia, Dominique Denis también será a partir de ahora responsable en su nuevo rol del desarrollo de la gama de dispositivos móviles motorizados Christie Nitro Solutions para proyección de vídeo y sistemas de iluminación de xenón y LED, para el mercado EMEA.
Con una sólida experiencia técnica y un conocimiento profundo del mercado de soluciones de proyección de vídeo, Dominique Denis continuará controlando y desarrollando las relaciones de Christie con las empresas de alquiler y proveedores de servicios en el mercado de eventos.
Antes de unirse a Christie, Denis ocupó distintos puestos en ventas en algunos de los principales actores del mercado de soluciones de visualización.
Comenzó su carrera en 1995 como Ingeniero de Ventas en Philips Lighting. Posteriormente, y también en Philips, pasó a servir como Director de Grandes Cuentas durante cuatro años y luego como Gerente de Ventas de Francia para el mercado de lámparas ópticas por tres años. En 2004, Denis se unió a Barco como Gerente de Ventas a cargo del mercado de "Eventos".
Con 41 años, tiene un grado de ingeniería en instrumentación de medición físico-química por EUDIL (ahora parte de la escuela de ingeniería Polytech'Lille de Lille, Francia) y una licenciatura en Ingeniería Mecánica por la universidad técnica IUT de Nantes, Francia.
Did you like this article?
subscribe to our RSS feed and you will not miss anything.
Other articles on Christie